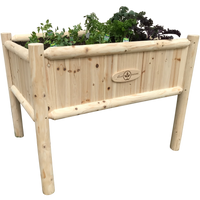 We were born to grow.
You don't have to buy everything you eat. In fact, we believe it tastes better when you've grown it yourself. Plus, our kids ask us if they can eat a vegetable from the garden. How cool is that?!
Check out our Products
Raised Planter Benefits
Raised bed planters like ours are great for gardening as they're easy to assemble, offer great value, and get you gardening quickly. As a backyard installation, the bed keeps fruits and vegetables healthier with proper soil drainage. These beds allow you to easy add quality purchased or compost soil without digging up the nutrient-poor topsoil in your backyard.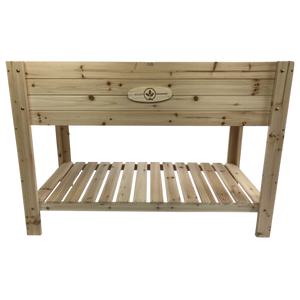 Great for All Ages!
Raised bed flower planter brings the simple joys of gardening to any location without the need to complicate your landscaping. It also gets you outside and enjoying nature. Perfect for any climate! When you grow your own vegetables, you save money and they taste better.
Specially Designed
We have multiple options available to suit anyone's needs. All of our raised gardening boxes keep fruits and vegetables out of reach from many pests and provide a growing area large enough for multiple different types of produce. We've provided you with plenty of soil depth below the rail and an elegant design that looks great in any environment.
Easy to assemble. Good quality. Nice size and great on the back and neck not to have to lean down to the ground!!

Cassidy
Very nice piece! Can't wait to plant my herbs. Customer service superior!

Jill
Arrived so quick and very easy to assemble. It's so pretty I feel I should put it in the house. Maybe that will be my second purchase. Looking forward to fresh herbs everytime I cook!

Amazon Reviewer